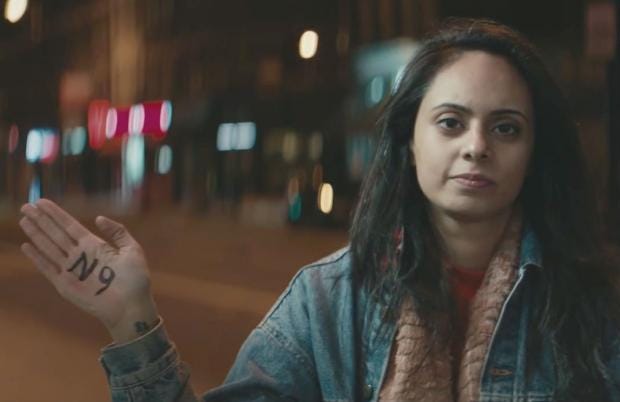 A new campaign from political group the Women's Equality Party (WE) is encouraging victims of sexual assault in London to pinpoint where their attack took place so they can create a map of violence against women in the capital.
WE said the campaign, called #WEcount, kicked off on Twitter on 3 March and asks women to write the postcode on their hand of where they were attacked, groped ot catcalled, then take a picture of their hand and post it on Twitter.
They can also mark the location, time and dateon this map, with the end results aiming to show the true spread of violence against women in the city.
Data from WE revealed that there were 4,000 reported cases of rape in the city last year alone, although the real number could be closer to 40,000 as only 1 in 10 women and girls go to the police.
In a video for the campaign, founder of the "My Body Back"project Pavan Amara, who was herself attacked by strangers in London, said people are often scared to use the word "rape", or to associate it with the streets where they live.
"My hope for London is where you can walk down the street and there's no chance of being assaulted. I know that sounds like such a basic thing, but we're not living in that London at the moment," she said.
"They can never take the essence of you away, ever," she added, speaking to victims.
Women and girls took to Twitter to tell their own stories and postcodes.
You can read WE's full list of policy proposals to end violence against women.