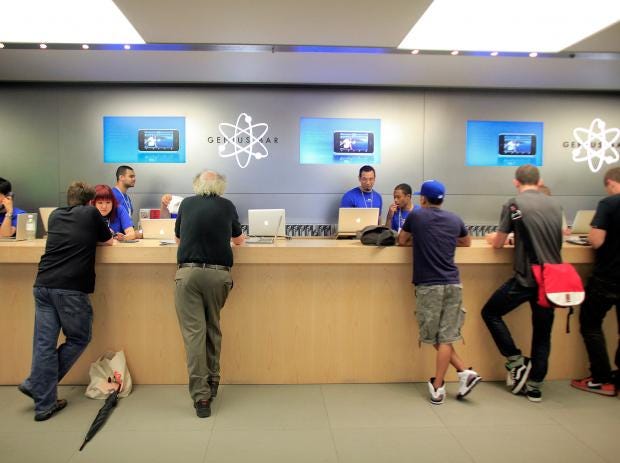 Apple has launched an official Twitter account to allow people to tweet at it with their problems.
The company doesn't run an official Twitter feed, instead offering individual ones for each service. But the new account might be the closest that it comes to offering a central account.
The @AppleSupport account is tweeting tips and tricks for Apple devices, as well as responding to questions from users. People can tweet at the account publicly, or it offers private direct message conversations.
Apple has long offered live online chat with its support staff, through its own website. But the new account brings it in line with a range of other companies by offering a way for people to get in touch over the social network.
Apple has never had an official Twitter account, but still uses the service heavily. Most of its important tweets have gone out from the @AppStore account, though executives including Tim Cook also send out a combination of personal and company-related posts.
The account with the @Apple name is held by an unknown person and has never posted. Its owner joined in September 2011, it has nearly 40,000 followers but has never tweeted and only has a default egg picture.
The company also runs a very similar account, called Apple Music Help. That account also tweets tips and tricks and allows people to ask questions.