It takes some serious sorcery to leave a Harry Potter fan spellbound.
But these new limited-edition M&M's ― a seasonal flavor called BOO-tterscotch ― apparently did the trick. Though they aren't related to Harry Potter in any official way, muggles were quick to draw comparisons between the candies and the Butterbeer of the books, leading to some confusing headlines.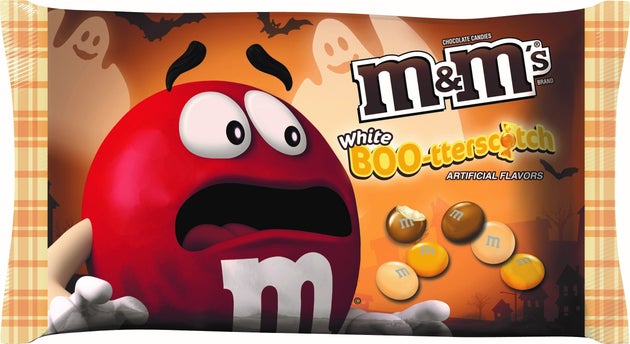 "These white chocolate treats are infused with an intense butterscotch flavor, making them taste remarkably like the Harry Potter favorite, Butterbeer," Delish reports.
The enchanting kick comes from a combo of white chocolate and artificial and natural flavors, according to an ingredients list obtained from Mars. Indeed, the new M&M's do have a few of the same ingredients as homemade Butterbeer: Milk or cream, butterscotch flavoring and sugar. Lots of sugar.